This is a complete replacement for the original Meade Hand Controller. For the 8", 10", and 12" Meade LX200 "Classic" telescope, version 3.00 or above.
This is a new power efficient design, functionally equivalent and in the same form factor as the original.
Cable included.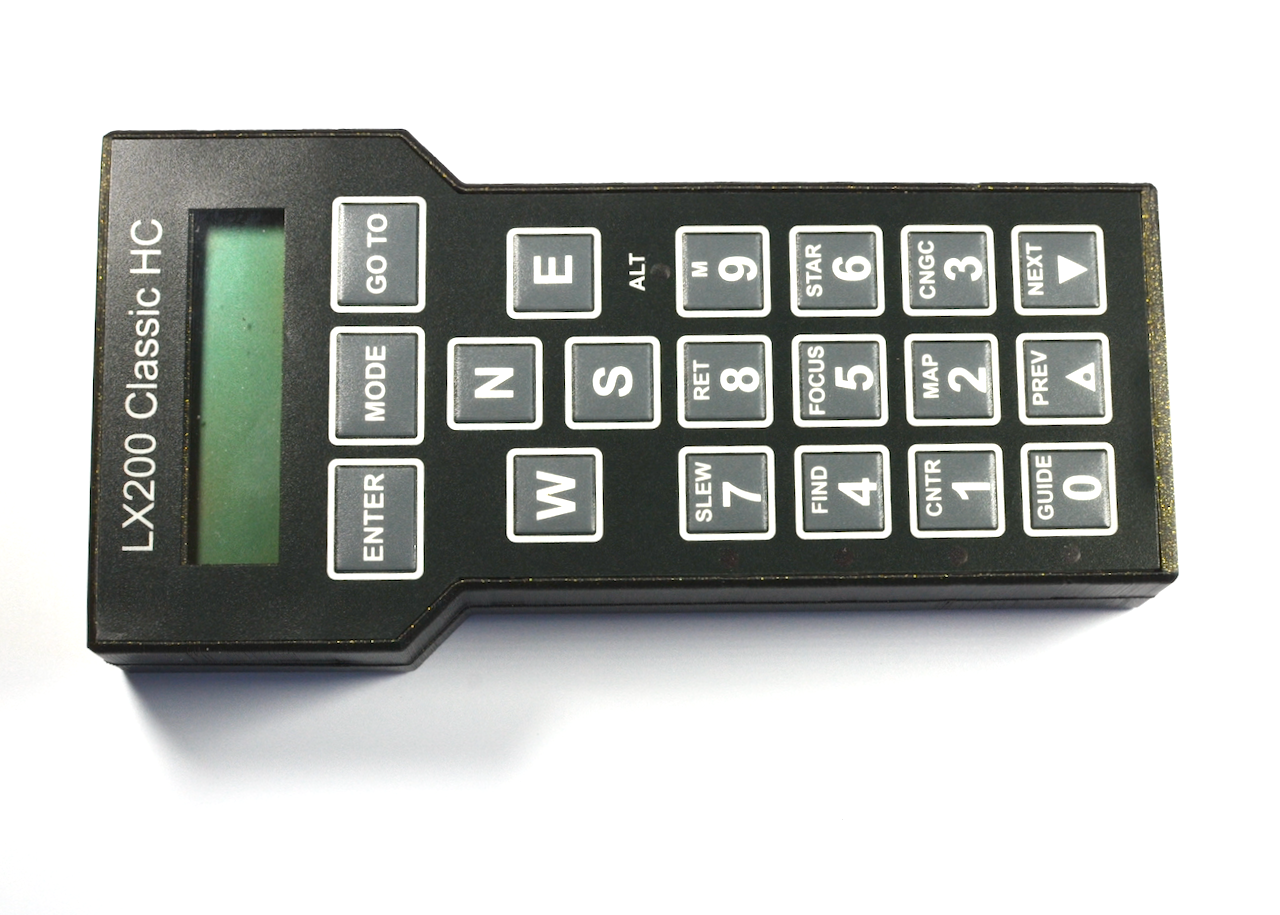 * US or International Shipping and any applicable sales tax will be added to your order.
Benefits
Low-power design: requires roughly 75% less power than the original.

True "plug-and-play" replacement, nothing new to learn.

PCB available separately, without case and keypad at reduced cost, email for details.

Spiral cord included.

Various other improvements (see below).
Additional Information
This LX200 Hand Controller is a full functional replacement for the original "Classic" version 3.xx Meade hand controller, in essentially the same form factor. It performs all of the functions detailed in the original 1996 telescope manual.
The design is power-efficient, using only about 25% of the current required by the original. With low operating current, a copper pad heat sink design helps keep thermal heating minimal, even using an 18-volt power supply. If you use a battery supply, you should see longer battery life. The bypass capacitor is properly derated and the keypad flex cable is routed well away from it and any power supply voltage.
We are happy to provide more design details upon request.
---
We ship internationally.
---